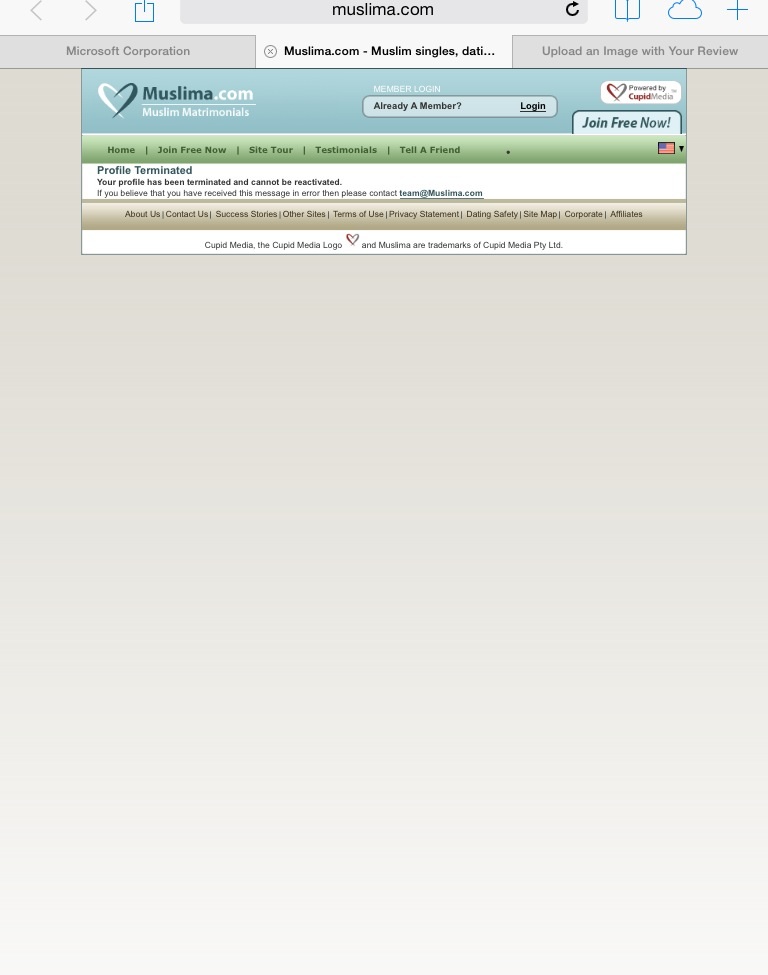 Okay so I've signed up a few times for Muslima.com and everything goes good for about 4 hours, then when I'm having a great conversation with someone, my account will randomly get "terminated" .
Honestly this website is a waste of time, it has good features but what is the point of using it if you can't even finish your conversation with the people you were getting to know.
I blame the site administers, they do a terrible time of keeping customers .
I was really enjoying my time on muslima. Com until they randomly decide to terminate my account, I write to the help/support and they never reply back. So imagine how frustrating it is, to take the time , create a account (which takes 20 minutes). To fill out all the info, ECt.
Then on top of that it takes time to get to know the people, and while I'm talking to someone my account no longer works.
THIS SITE IS A COMPLETE WASTE of time.
Don't spend your money, because they will terminate your account for no reason.
This is the second time this has happened to me.
The first time I purchased a account on the site, it...
(Read the full review)